Top 6 Bridesmaids Dresses They Definitely Won't Return!
Weddings are one of the most beautiful times of a woman's life. But there are tons of things you must prepare for as well, including your bridesmaids' dresses! There are tons of dresses you can find for your best friends, but the question is: Which one is the most beautiful? We give you our top six picks on the best bridesmaids' dresses they can use for the after-party and many more events to come.
- Reformation Georgette Wrap Maxi Dress
This is a lovely maxi dress that comes in a dark and soft shade of blue, perfect for that "something blue" you need in a wedding! It's got the sexy cut and neckline that shows the right amount of skin, making your best friends look flirtatious and ready for the reception!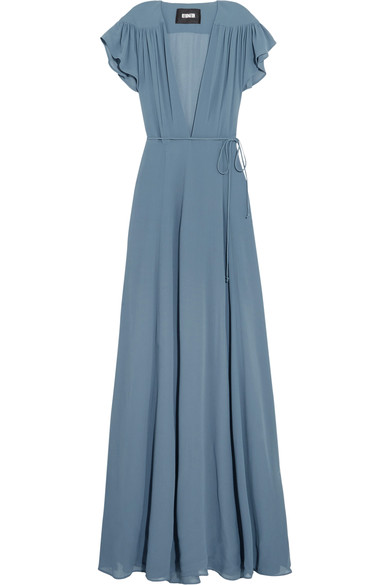 - Solace London Ava Cutout Satin-Crepe Dress
Who said orange isn't for anyone? This dress has an innocent look to it but also has the cut to accentuate the waistline. Pair this a nice cover-up during the wedding, and take it off to dance the night away after!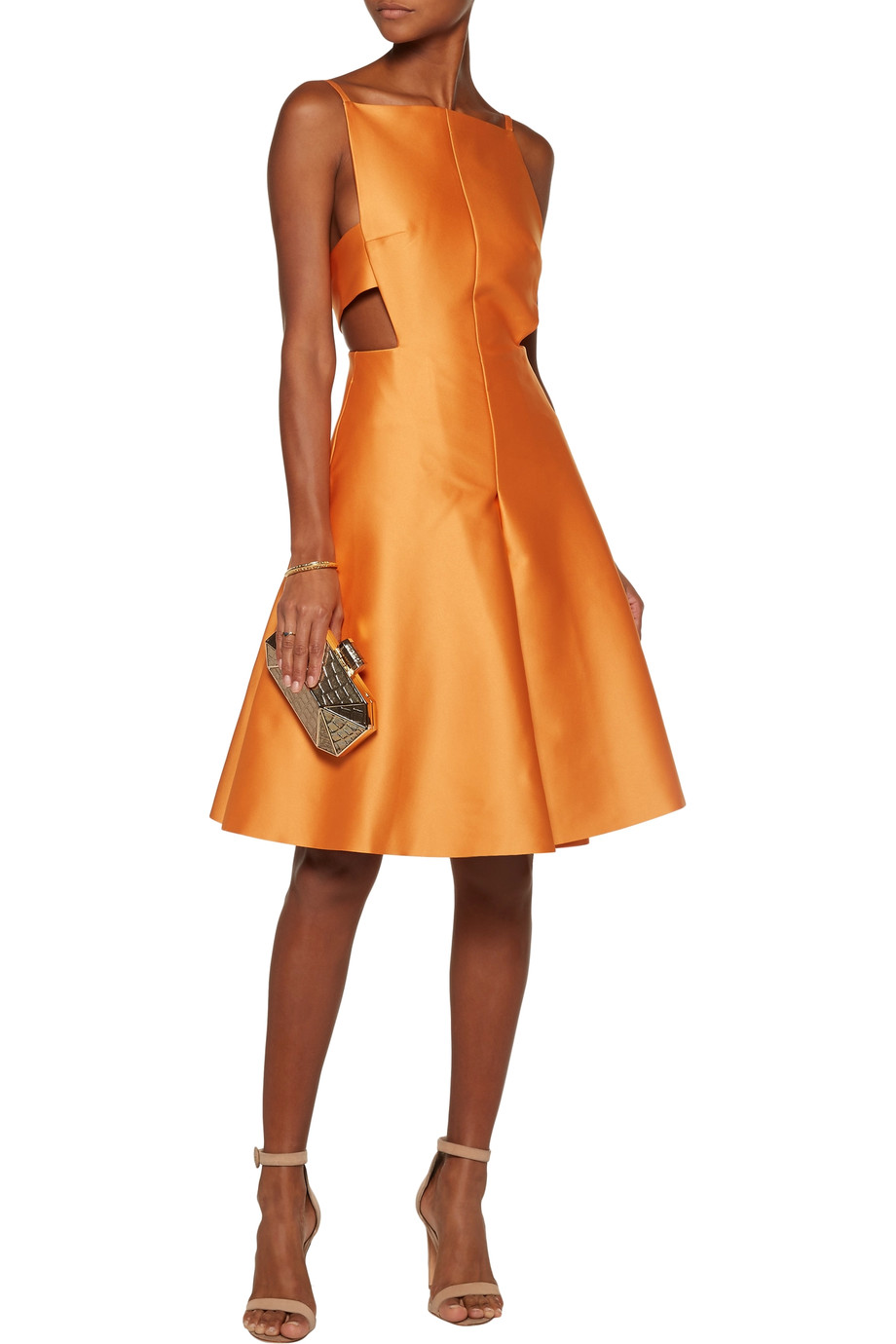 Now THIS is the beautiful and elegant satin dress your bridesmaids will love. Not only will it feel soft and silky as they walk down the aisles, but they will also look in your wedding photos. It has a skirt that flares only a little bit, with the perfect silhouette to walk around in style and class.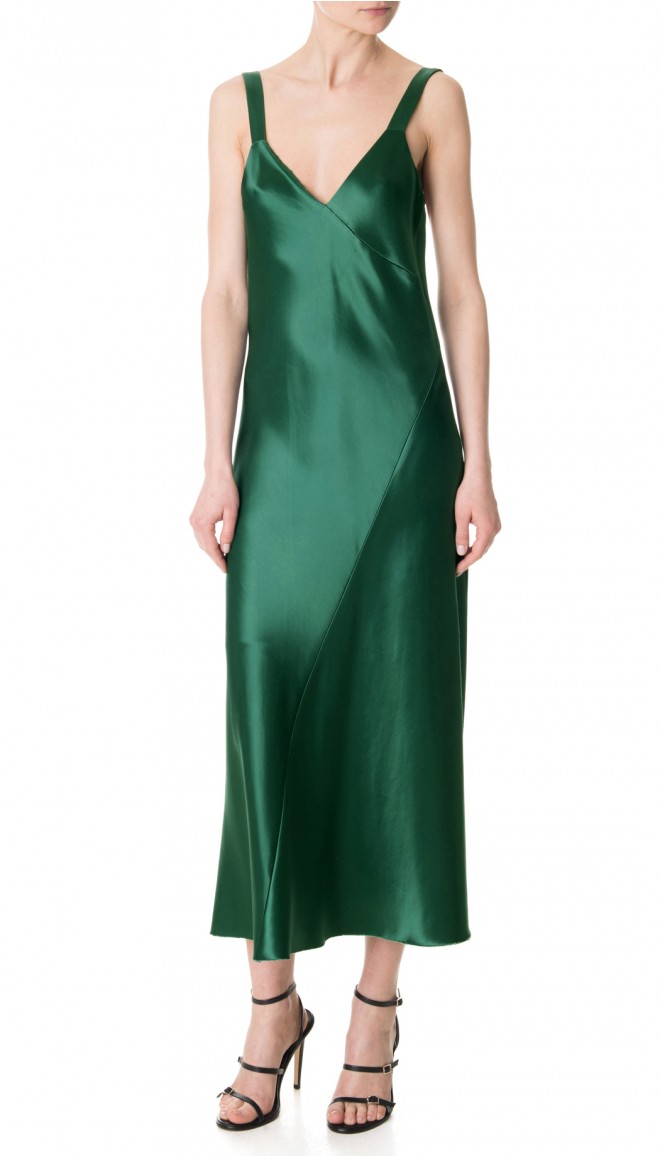 - Rory Strapless Dress in Classic Faille
It doesn't only work for fancy cocktail parties, but will go perfectly for the wedding as well. It has a fitted silhouette that will show your curves, as well as the design that has you either dressing up for the night or winding down for the evening. It's something your bridesmaids will definitely wear for many more weddings and events to come!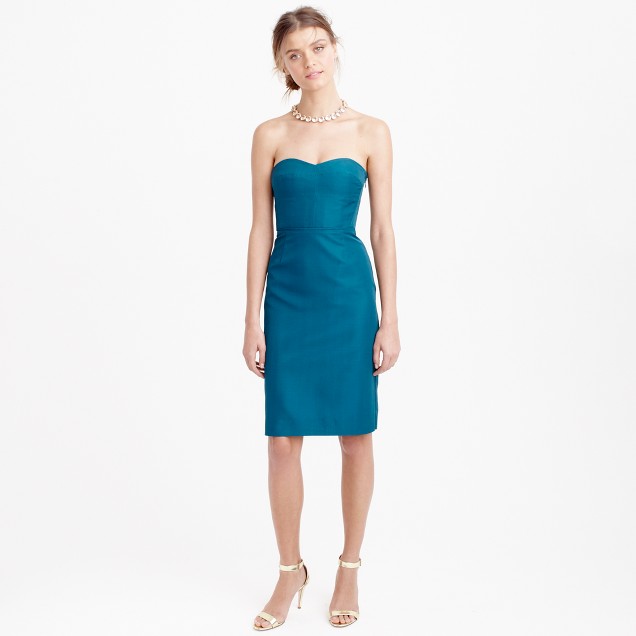 - Boohoo Boutique Erity Pleated Plunge Neck Midi Dress
If you're looking for something bright and innocent-looking but showing off a bit of skin, then this plunge midi dress is the one. It has a tie to accentuate your curves and the flowy silhouette to move around elegantly. If maxi dresses and huge gowns aren't your thing, then this dress is the perfect choice.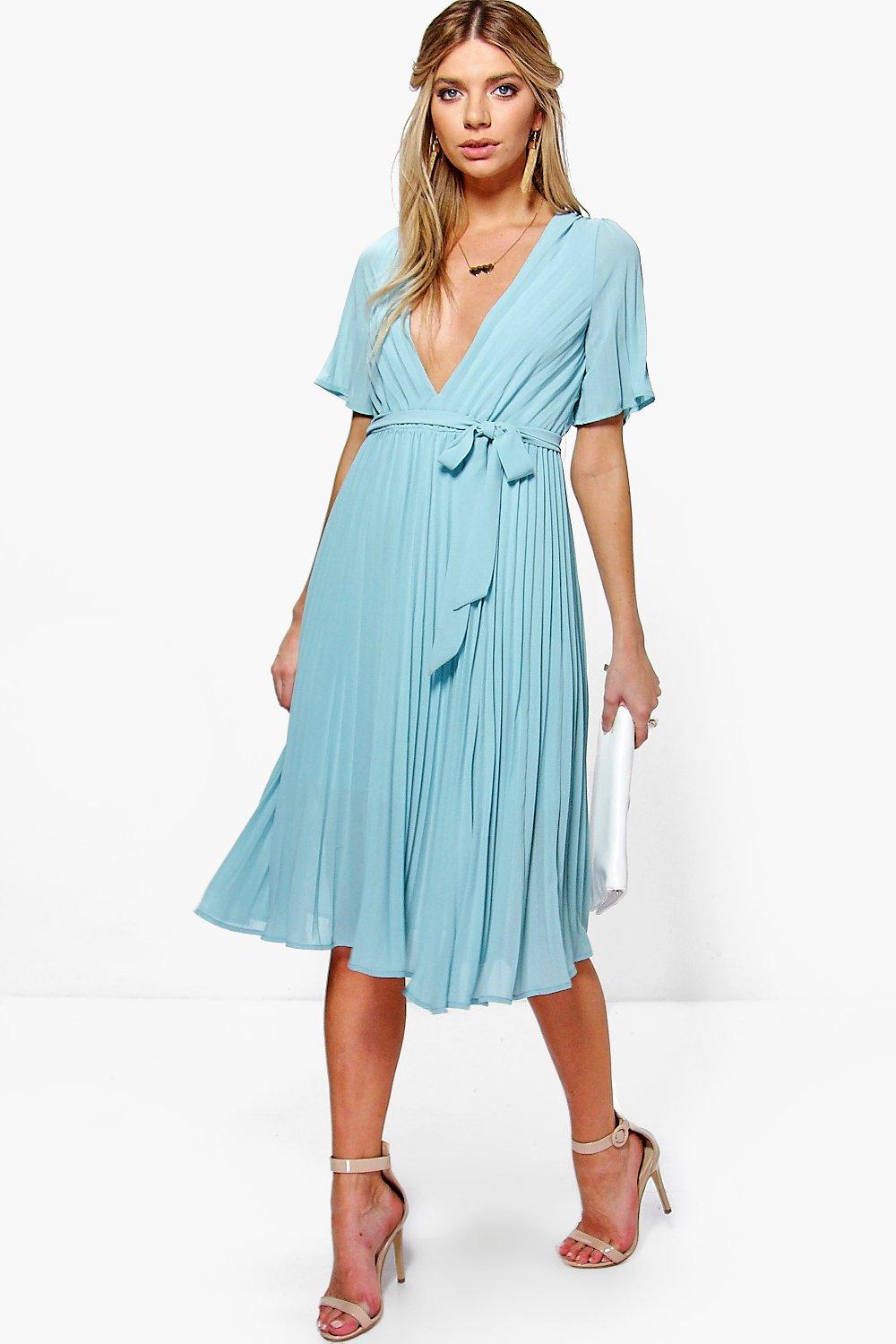 All we can say is… Wow. With a bold red color and the deep v-neck with a slim silhouette, this is THE chic and formal dress your bridesmaids will love forever.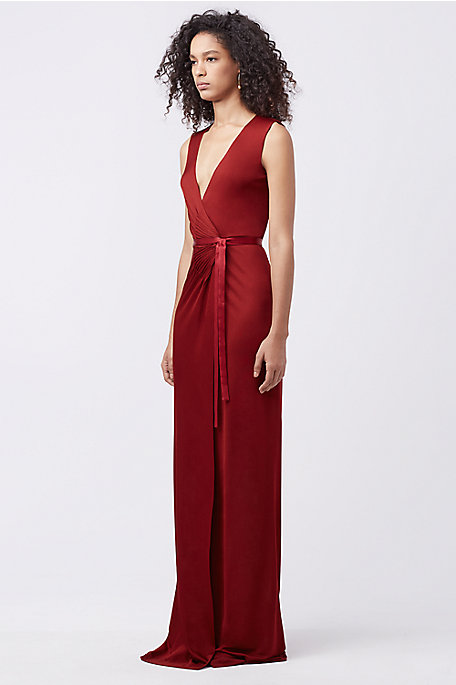 Don't let your best friends wear frilly (aka ugly) and uniform gowns that they can only use once with a fake smile! Make the right investment and go for gowns that look elegant and can be used again and again! Your best friends will definitely thank you for it.